Above is David Groose's
By John Sandy, Safety Coordinator
Editors Note: The Clubs webpage is updated once a month if there is anything to publish, usually a few days after the monthly meeting. Daily and weekly updates are covered by Facebook or the email listserv that all of you are members of. Messages to members can be received pretty fast.
Black Horse Lake RC Newsletter
January 2023
Don Woods, our Chef for the weekend.
Check out some our Facebook site for current information and news - Big Sky RC Modelers

Happy New Year to our members and friends. Above you see some quads that flew at last weeks Wednesday Night Flying at the Paris Gibson School Gym.
This is just a short reminder that 2023 Due are up. For aircraft flyers your dues are $85 plus you are required to have current AMA membership with insurance. Flyers are given access to the entire complex with their dues.

For Off Road Racers you dues are $100, which includes $85 Club dues plus $15 Club liability insurance.
Members are given full access to the Off Road Track Complex at your convince. These members are not allowed to use the airfield. But they will receive a discount on entry fees at all Club races.

Dues can be sent to Darrell Anderson, whos address is on About Us/Dues Page. Hopefully when spring allows, we will have more members rejoining and for new individuals joining for the first time.

Please look at the Events Calendar Page, we have scheduled this events, and more events will most likely
be added. There is already talk of a weekly League Night being scheduled.

Indoor Flying at Paris Gibson School Gym
Cooper
Abigail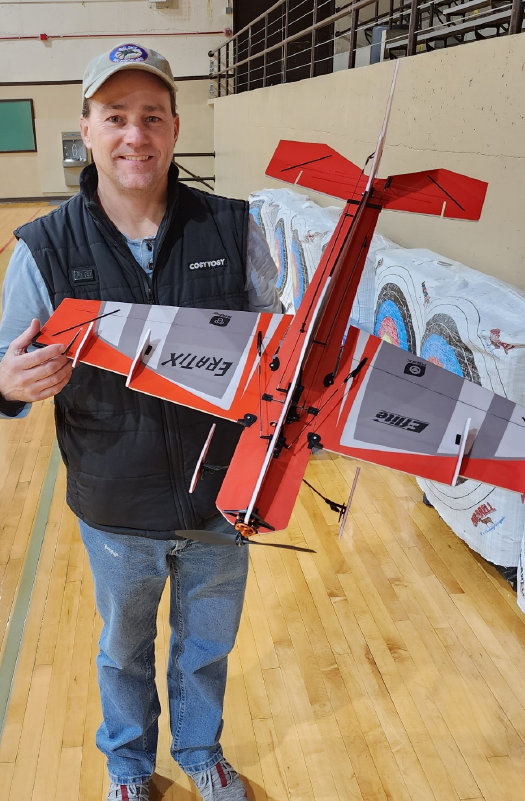 Dan
John.
This guy did one too many touch and go's at a high speed, ouch
We welcome new members: Bob Osier and Gerry Knight