Max Henrichs
Dave Grosse
Above is David Groose's
FAA Trust Test
AirScoop Newsletter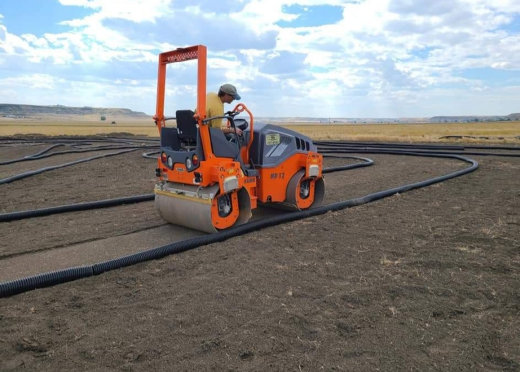 Monthly Newsletter
September 2021
Anyone who joins Big Sky RC Modelers as a new member between now and our October 6th club meeting will be entered into a drawing for a ready to fly RC airplane which will include an airplane, transmitter, receiver and battery to get you started. We have not decided what plane it will be but it will be a trainer plane of some kind from the Don Woods collection. More details to come. Hobbico Superstar EP, 48" wing, aileron and elevator control, brushless motor and 50 amp ESC, Tactic 4 channel 2.4 ghz transmitter with receiver and two 3S 2200mha batteries. It is a small electric plane that will be a good starter and fun flyer for anyone. It will be balanced and trimmed and ready to fly!
Quad and Scale Fly In Sept 25th
Black Horse Lake RC Complex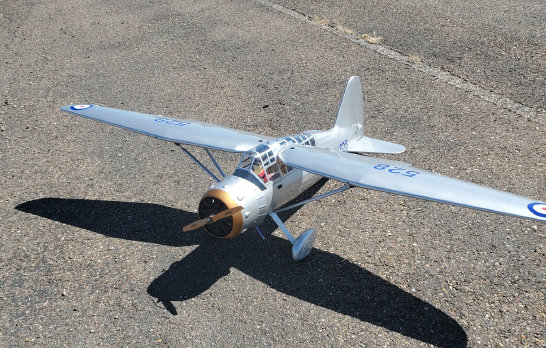 Above is Dan Horineks New Westland Lysander. Dan will be one of the many pilots who will be out to the field Sept 25 to show off and fly their favorite scale airplane. If you don't have a scale plane, bring what you have, and you will fly. Training planes might be available to try. Cars welcome!
Welcome New Members
Steven Rupnow Jason Naranjo
Thomas Brusaki Mat Perman
What I Did On Summer Vacation

By John Sandy, Safety Coordinator
Builders FirstSource was able to help with the drivers stand materials although not as much as they would have liked with the fluctuations in lumber prices. The materials will be delivered to the field on Wednesday, September 8th and I am hoping folks are available to start construction that evening.
We again thank Hobby Time RC as they will be financing the majority of the drivers stand cost. Dan Woods, BSRMC President

The Kalispell car clubs drivers stand. Ours will not be the same, but similar. Shown as an example of a drivers stand.
By John Sandy
Well folks, Christmas came early for me this year, a flight on "Sentimental Journey" B-17G, and what an experience! I am very familiar with the ship as it is based out of Falcon Field in Mesa, AZ. I spent many hours watching it fly while on the job with Mountain Bell / USWest, placing and splicing telephone cable. It seemed whenever myself and co-workers were in the area the work took twice the time to complete because the work stopped so we could watch her fly.
When it came time for the flight the engine warmup took a fair amount of time, but thats ok, I got to listen to those 4 radial engines longer. If you like the sound of a Harley -Davidson motorcycle you'd love the sound of radial aircraft engines! We taxied out to the NE end of the runway, the pilots did some engine run ups, last minute checks, and we're off! It amazed and surprised me at the rate of acceleration with a light load! The take-off and climbing to altitude felt like being in a light aircraft, she actually felt quite nimble, but smooth! One item I found quite interesting was while banking for a turn I was watching the ailerons, I could only see about 1/2 degree of aileron deflection, I was expecting to see more! Regarding visibility, from the radio operators seat it was very limited, it wasn't half bad from the waist gunners position. After reaching altitude we could walk around and check out the ball-turret and waist gunners position but the tail gunners and ball turret positions were off limits to sit in! The best "seats in the house" are the nose gunners, navigators, and top turret positions but they were over $800.00 each and I couldn't get my family to kick in a few "extra" dollars for those seats. I tried!
The actual flight was about 25 minutes, ending with one of the smoothest landings I ever felt! I wish my landings were that smooth! The flight was fairly expensive at $425.00, would I do it again, in a heart beat! Would I recommend a flight in the future, YES! I believe there's going to come a time when most of the remaining flyable aircraft will be grounded and your chance is gone, take it while you can! Happy flying!
Anyway, my oldest daughter, Tara, had the idea for the flight so she and my wife, Carol and our younger daughter Corrie purchased the seat on the plane! Sentimental Journey (SJ) was built by Boeing Aircraft in 1944 but did not see any WW II action! About 11,500 B-17's of various models were built from the late 30's up thru WW II, at present there are only roughly 5 doing any flying. It appears the main reasons are the costs of liability insurance, fuel and maintenance. From what we were told she was used for some drone work and a fair amount of slurry bombing, fighting forest fires prior to being purchased and restored by the Arizona wing of the Confederate Air force, later re-named the Commemorative Air Force. If you've not seen her (SJ), she is a beautiful ship, polished aluminum skin, great "nose art", that very iconic vertical stabilizer / rudder, and 4 big engines!
Our younger members might not be familiar with a tv show from the mid 60's, Twelve O'Clock High, it was about a squadron of B-17's in the 8th air force in the ETO (European Theater of Operation). As a 10 year old I loved and watched that show every week and marveled how large and roomy the B-17 was! Man was I mistaken! As an overweight senior adult I can't see myself quickly moving about doing different jobs in a B-17 during peacetime, during wartime, forget it! One can really understand why so many aircrews lost their lives because of the difficulty exiting a damaged aircraft! What looked so big as a youth was really small and cramped later in life. But still, it was a wonderful adventure to experience history!
8 am to 3 pm